TATE
FEMALE LONDONER
Brighten your walls with this floral focused poster from illustrator and designer Eve Lloyd Knight. Spot Tate Modern hiding amongst the foliage.
70 x 50 cm, coated 150 gsm paper - £10
Available at the Tate Shop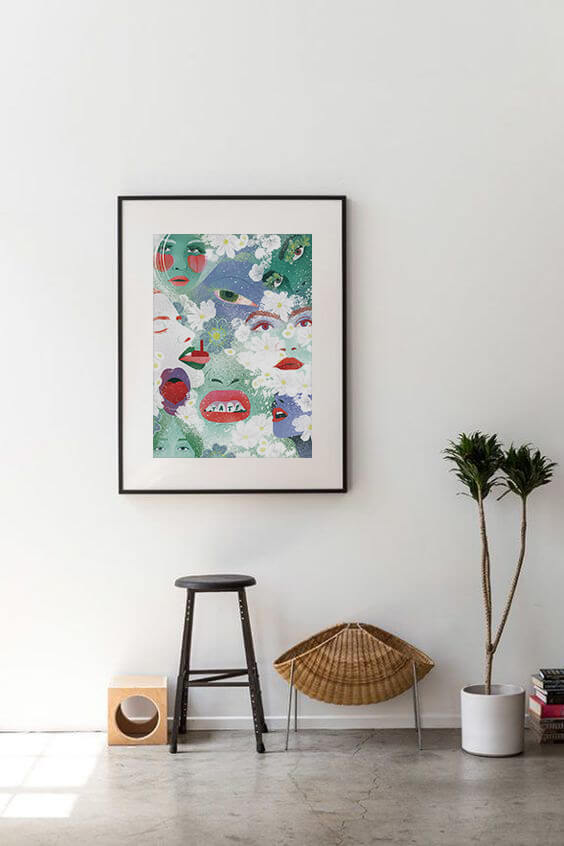 I created this poster for the Tate celebrating their brilliant representation of female artists and what it feels like to be one. This piece is more about the feeling.

Lots of confusing feelings I have as a women and working hard at being a female artist in this industry. Sometimes I'm blind with rage other times I'm ecstatic about the future for women and girls. Inspired by the Guerrilla Girls, Frida Kahlo, Georgia O'Keeffe.