Adidas
MILLIE BRIGHT MURAL

Adidas Commissioned me to create a mural of Millie Bright ahead of the women's Euros 2022. The Mural is the size of an international football Goal and is located at the Nine Elms Powerleague.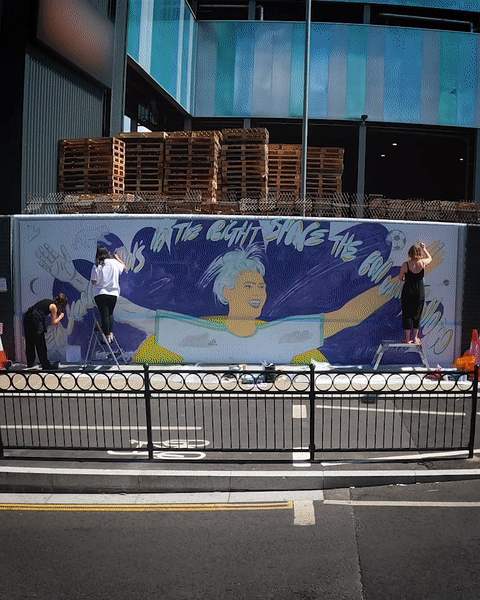 Created in collaboration with female artists from the UK and revealed in four London locations, the murals celebrate the personal goals and achievements of Mapi Leon, Millie Bright, Vivianne Miedema and Wendie Renard. Each mural features a design that visualises the player's story, framed by their goals.

The murals are part of adidas's campaign for UEFA Women's EURO 2022™, which celebrates the incredible players taking part, with the aim of inspiring young football fans to pursue their own goals. The goal frame design represents the goals that the players have achieved in their lives so far, and the goals they continue to pursue – from world-firsts in football, to working with young people.